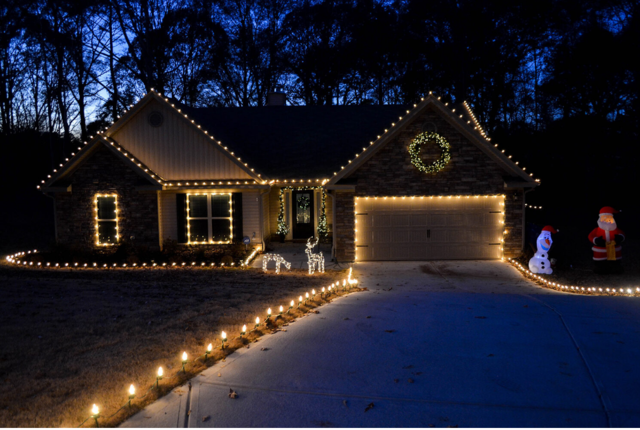 Ornament Installation
A full customized Christmas lighting system designed and safely & Professional Installed we provide all lights, tools & supplies.
All installations include Free Maintenance calls, If their are any issues , a faulty bulb or weather damages, just give us a call and a tech will be out to you as soon as possible to address the issue, Free of Charge.
Wearths, Stars, Snowflakes etc.