Kidtastix Bounce House Rentals In Queens, NY
Clean, On-Time Delivery Guaranteed For All Our Amazing Queens Customers!
Order-by-Date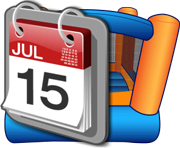 Combos Bounce house w/slide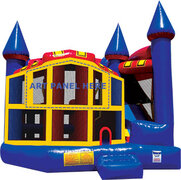 Bounce Houses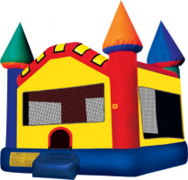 Tent Rentals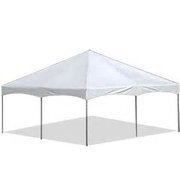 Photo Booth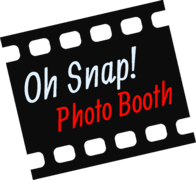 Toddler Fun Units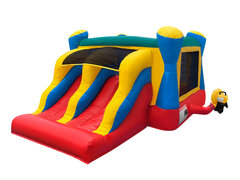 Block Party Specials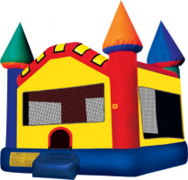 Water Slides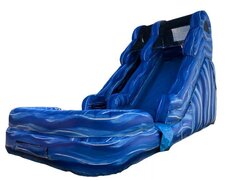 Tables & Chairs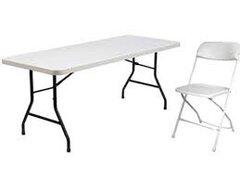 Party Extras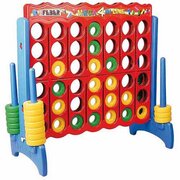 Party Packages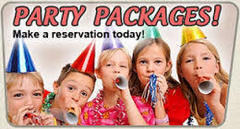 Concessions and add on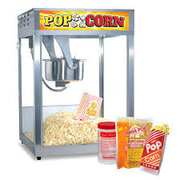 Kidtastix Party Rentals Is The #1 Choice For Queens Bounce House Rentals
Kidtastix Party Rentals is your go-to destination for high-quality, Bounce House Rentals in Queens that are guaranteed to be delivered on time! Our bounce houses are perfect for any party or event. Plus, our extensive cleaning process using kid and pet-friendly cleaning supplies ensuring that your rental will be clean and safe for everyone to enjoy. So whether you're planning a backyard birthday party, corporate event, or just a fun get-together with friends, Kidtastix Bounce House Rental Service has you covered!
Kidtastix Party Rentals wants your party to be perfect. We are a family owned and operated business that is fully licensed and insured, meaning we will make sure everything goes right with the planning process as well as delivery and set up of the equipment. Our wide selection of bounce houses guarantees you'll find one suitable for your particular event, we specialize in birthday parties, church festivals, school festivals, and special events. You shouldn't have to worry about every detail being covered--that's our job. So take advantage of us today!
See What Makes Us The #1 Choice For Queens Bounce House Rentals
If you're looking for the best Bounce House Rentals In Queens, look no further than Kidtastik Party Rentals. We're a family-owned and operated business in Queens, NY that takes customer service very seriously. We only rent out top-quality inflatable equipment that meets or exceeds industry standards, and our professional delivery crew will ensure that your event goes off without a hitch.
Here at Kidtastik Party Rentals, we understand that cleanliness is important to our customers. That's why we take extra care to clean and sanitize all of our inflatable rentals between each use. We only use cleaners and disinfectants that are approved by the CDC, so you can rest assured that your Queens Bounce House Rental is clean and safe for use. Additionally, our team members undergo regular training on proper cleaning and sanitization procedures. This ensures that they are always up-to-date on the latest best practices in the industry. Our Commitment to the safety of our customers is always our top priority. That's why we only rent out inflatable equipment that meets or exceeds industry safety standards. Our team members are also trained in proper safety procedures, so you can rest assured that your event will be safe and enjoyable for all.
Wonder Why Your Neighbors Choose Kidtastix For Their Bounce House Rentals In Queens, NY?
Your neighbors are always getting the best deals on their bounce house rentals in Queens. They always seem to have the latest and greatest party rental equipment in their backyard, while you're stuck with the same old tired-looking rental. What's their secret? The answer is simple: Kidtastix ~ New York's Premium bounce house rental company.
"Kidtastix is the largest provider of Bounce House Rentals in Queens! Not only do we offer an extensive selection of high-quality bounce houses, but ours come at highly competitive prices. In addition, once you've made your decision and selected your rental items, we deliver them right to your backyard. Plus, our team will set up the equipment and show you how to use it safely–all you have to so is give us a call!" Messiah Brown - CEO Kidtastix Party Rentals.
What's more, our bounce houses are regularly inspected and cleaned to ensure the safety of your guests. So when you rent from us, you can rest assured that your guests will be safe and having a great time. So why not give Kidtastix Party Equipment Rental Service a call today and see for yourself why your neighbors always choose us for their bounce house rentals in Queens! We'll be happy to help you select the perfect rental for your next party or event. Let's get the party started!
The Local, Family Owned Bounce House Company You Can Trust!
Kidtastix is a family-owned bounce house company that you can rely on! We bring the party right to your doorstep. You name it, we have it--whether you're looking for a monster truck-themed inflatable bounce house for your son's birthday or a princess combo bouncer with a climbing wall for your daughter's birthday. Various other themes include paw patrol, Sponge Bob, and Toy Story. We also have many styles to choose from such as toddler inflatables, inflatable games, combo bouncers, obstacle course, inflatable bounce house, and inflatable water slides. Plus, we provide excellent service to areas including Queens, Brooklyn, Valley Stream,Long Island, and surrounding communities. Go ahead and make a reservation today using our easy online reservations system! book now for your upcoming event and experience our excellent service firsthand!